AV Installation
The variety of visual systems now available caters for a massive range of applications - projectors and screens for larger spaces, as well as flat screen displays for in-fill monitors to overcome line-of-sight or distance to a main platform area.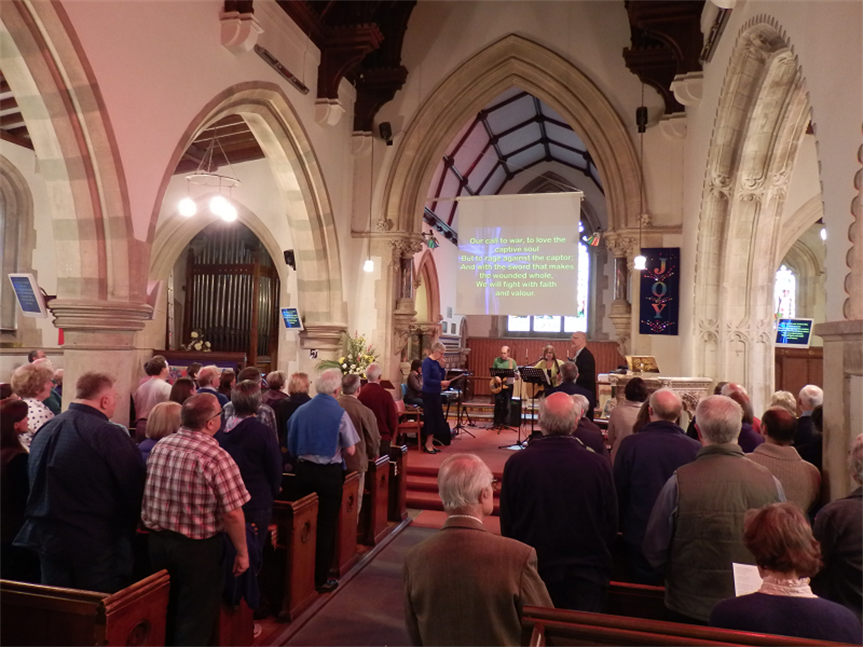 DVD playback and internet access capability are increasingly becoming core components of a modern church AV installation, as well as remotely controlled live video cameras.  The latter can double up as Closed Circuit Television (CCTV) security cameras linked to a video recorder or the internet to support your return on the investment.  Streaming services has recently become an important addition to church technical capabilities.
Discreetly and sympathetically placed visual display equipment are becoming a core part of a church AV installation because they considerably enhance worship.  If words are projected then the congregation is encouraged to sing up (in every sense of the word) which benefits everyone, talks are more meaningful with illustrations and short video excerpts, overseas links come alive over the internet - the list of possibilities to enrich and encourage deeper understanding is only limited by your own creativity.